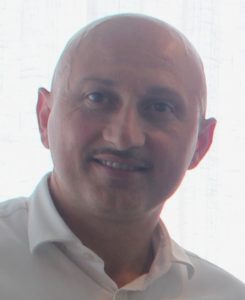 Massimo Torquati
Assistant Professor
Computer Science Department
University of Pisa
Largo Bruno Pontecorvo 3, 56127 Pisa – Italy
Phone: +39 050 221 3169
Fax. +39 050 221 2726
Room: 287 DE
---
I'm a member since 2010 of the Parallel Programming Models Group at the Computer Science Department of  the University of Pisa.
I'm a member since 2017 of the European Network of Excellence HiPEAC: High Performance and Embedded Architecture and Compilation.
Member of the CINI's HPC-KTT national laboratory
In 2018, I obtained the Italian National Scientific Qualification (ASN in Italian) for the role of Associate Professor both in Computer Engineering (ING-INF/05) and in Computer Science (INF/01).
---
Unique Identifier: ORCID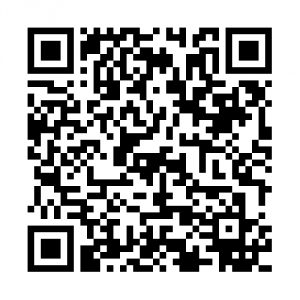 ---
Massimo Torquati's Main Research Interests
High-level tools and languages for programming multi/many-cores and distributed heterogeneous systems.

Autonomic computing and QoS

High-performance Data Stream Processing

Concurrent Data Structures and Concurrency Control algorithms
Parallel programming models (pattern-based, actor-based, data-flow, …)
Software Distributed Shared Memory and in-memory Parallel File Systems
---
My page on:  Google Scholar   Scopus  DBLP   ResearchGate  Mendeley
---
CINI HPC Key Technologies & Tools (HPC-KTT) laboratory was born in March 2021
Auto-DaSP 2021 Workshop (4th edition) co-located with ICPE 2021 conference
PDP 2021: 29th Euromicro International Conference on Parallel, Distributed and Network-based Processing
Euro-Par SC member with the role of Artifacts Chair Euro-Par Conference Series
Invited Speaker at Huawei Paris Research Center, Septermber 2019
"Building new parallel DSLs by using a reduced set of parallel components"
IEEE Transactions in Emerging Topics in Computing (TETC) Journal Special Section on  "New Trends in Parallel and Distributed Computing for Human Sensible Applications" Ed(s) F. Leporati, D. D'Agostino, A. Plaza, and M. Torquati
Italian Workshop on Parallel and High Performance Computing Technologies (ITWSHPC19), September 5th, Bologna Italy
Auto-DaSP 2019 Workshop co-located with Euro-Par 2019
Keynote Talk at PDP 2019 conference (February, 2019)
"Designing a RISC set of Parallel Building Blocks for parallelism exploitation on multi-cores" Slides
FastFlow 3: new release. Dowload it from GitHub (master branch).
Euro-Par 2018: 24th International European Conference on Parallel and Distributed Computing, Turin, Italy, August 29-31, 2018.
Parallel Computing Journal Special Issue on "Data Stream Processing in HPC Systems: new frameworks and architectures for high-frequency streaming" Ed(s) M. Aldinucci, V. Cardellini, G.Mencagli and M. Torquati